Professional Movers Seattle WA
Quality Moving Services & Help - Moving Company Near You
At MSWA, we acknowledge the individuality of each move, necessitating meticulous planning and execution. For this reason, we have devised a streamlined and efficient process that ensures a smooth transition throughout. Our comprehensive approach and meticulous attention to detail alleviate the stress associated with moving, enabling you to concentrate on settling into your new space.

By choosing MSWA as your trusted moving partner, you can anticipate a hassle-free experience from beginning to end. Our team of seasoned professionals adheres to a well-structured moving process that encompasses every aspect, from booking your service to the safe delivery of your belongings to your new location. Leveraging our expertise and commitment to customer satisfaction, we strive to surpass your expectations and provide a seamless moving experience.
Book Your Service
Initiate your moving journey with ease by booking your desired service through MSWA. Our amiable customer service team stands ready to assist you in selecting the appropriate moving package that aligns with your needs and schedule. The booking process is straightforward and convenient, ensuring that your move is meticulously planned and organized from the outset.
We Pack Your Things
Rely on us to handle the packing process! Our team of professionals possesses the skills to handle a wide array of items, from fragile glassware to cumbersome furniture. Employing top-tier packing materials, we guarantee the secure and protected packing of your belongings throughout the moving process. Sit back and relax as our team proficiently packs your possessions, saving you time and ensuring their readiness for a smooth transition.
We Move Your Things
Rest assured that your belongings will be treated with the utmost care and precision under the supervision of our experienced movers. Our highly trained team employs efficient techniques and state-of-the-art equipment to securely load and transport your items. Regardless of the challenge, be it heavy furniture or delicate antiques, we possess the expertise required to overcome any obstacle, ensuring a secure and seamless journey for your belongings.
We Deliver You Safely
Your satisfaction and the safe delivery of your belongings represent our foremost priorities. Upon arrival at your new destination, our team will meticulously unload and unpack your items, placing them precisely where you desire. We go to great lengths to account for every box and piece of furniture, ensuring a seamless transfer to your new space.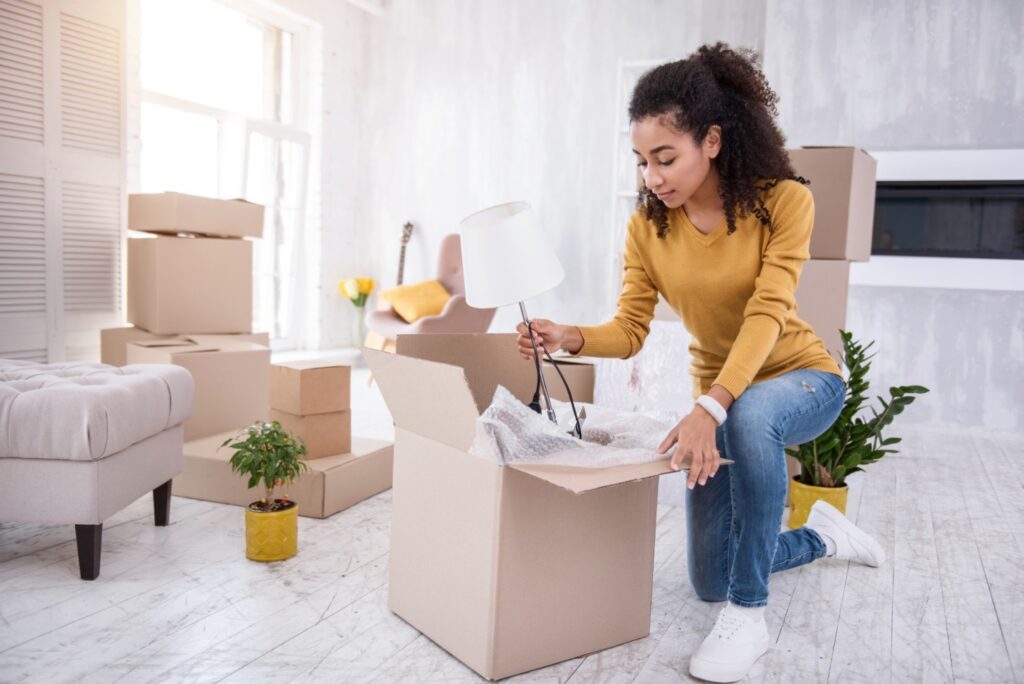 Ready to effortlessly navigate your move in Seattle? Entrust your relocation needs to MSWA, the premier Seattle movers recognized for exceptional service and unparalleled customer satisfaction. Reach out today to secure your move and relax as our seasoned professionals attend to every aspect. Begin your seamless and triumphant move right here!
Our dedicated professionals at MSWA are committed to delivering impeccable services, including efficient packing, secure storage, and on-time delivery. Trust us to provide a smooth and hassle-free moving experience tailored to your needs.
See our reviews and compare us to other Seattle moving companies near you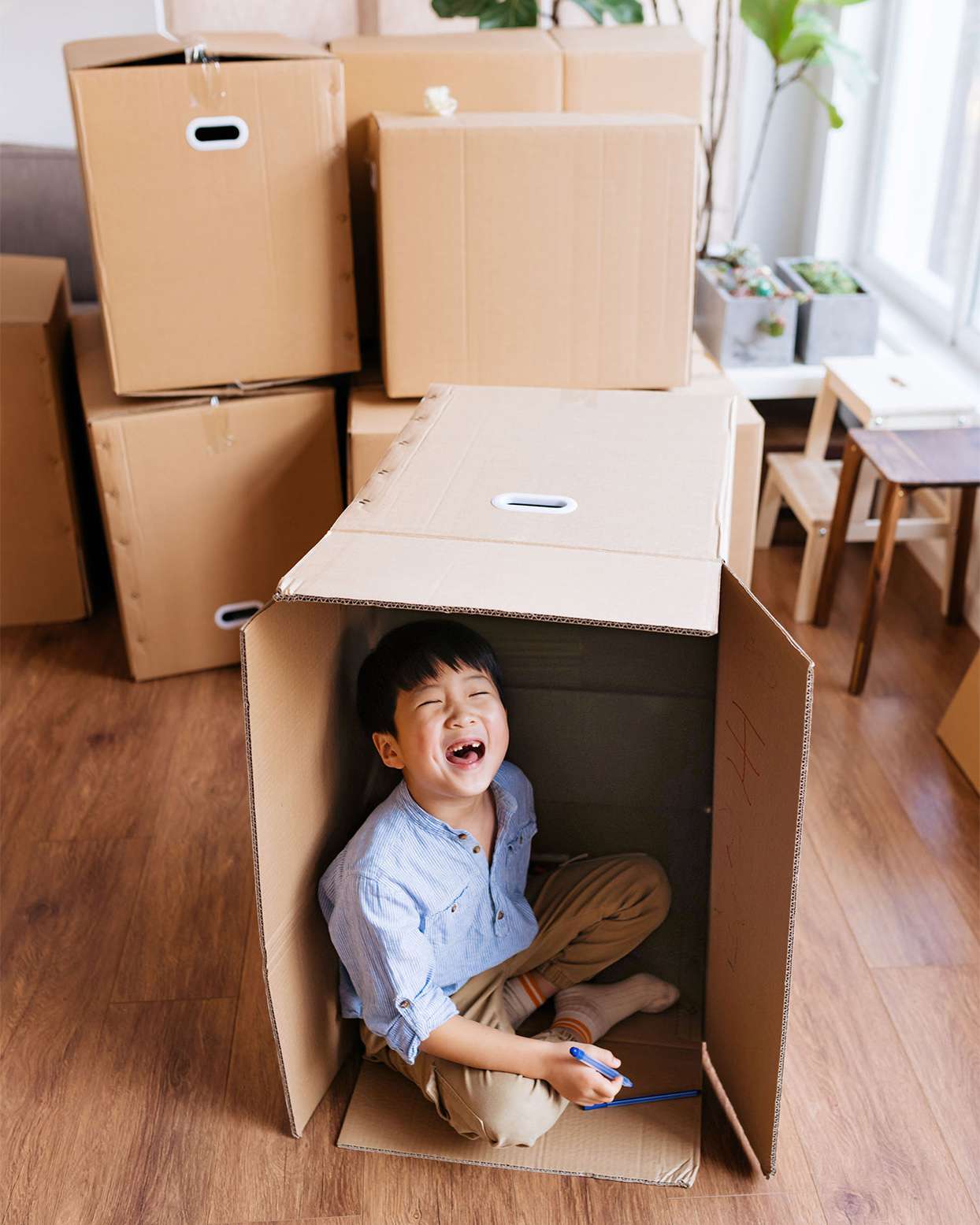 I had such a positive experience with MSWA! Their team arrived on time, conducted themselves with utmost professionalism, and took great care of my belongings. The packing service they provided was a true lifesaver; they efficiently packed and labeled everything. I highly recommend their services for a stress-free move.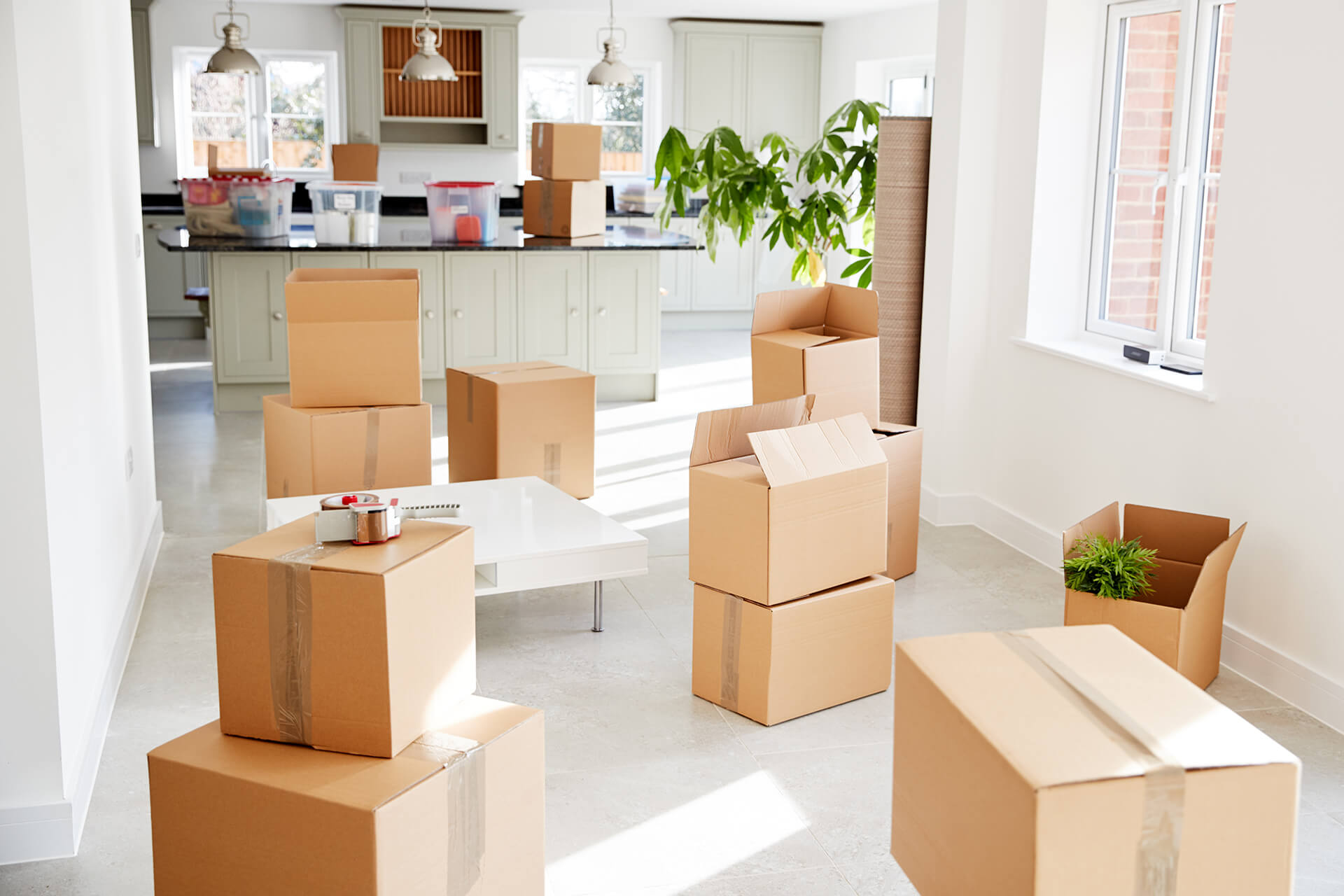 I want to express my gratitude to MSWA for their exceptional service during my residential move. Throughout the entire process, they were incredibly attentive, maintained consistent communication, and went above and beyond my expectations. Their efficient movers treated my belongings with the utmost care, as if they were their own. I highly recommend their reliable and trustworthy service.
Professionally trained movers
Our team of highly skilled movers at MSWA is dedicated to providing a superior moving experience. With their extensive training and expertise, they handle your belongings with the highest level of care to ensure a seamless and secure relocation process. Rest assured that our professional movers will deliver exceptional service and peace of mind every step of the way.
Main Benefits of Working With Our Seattle Moving Company
Moving can be a perplexing and bewildering endeavor, but entrusting your relocation to our esteemed Seattle moving company can imbue the process with an unparalleled burst of coherence. Our assemblage of seasoned movers possesses extensive prowess in facilitating all manner of transitions, whether they be local or long-distance in nature. The significance we attach to the safekeeping of your possessions is profound, resulting in meticulous packing and secure transportation to their new abode.

One paramount advantage stemming from selecting our Seattle moving company lies within our unwavering dedication to dispensing superlative customer service. From that initial point of contact wherein you solicit a complimentary price estimate, we shall diligently escort you through each phase of this journey. Our amiable staff remains readily accessible at all junctures should any queries or apprehensions arise, thereby fostering an unswerving sense of confidence and tranquility throughout your move.

A further boon bestowed upon those who opt for us resides within our comprehensive array of packing and storage services. We proffer professional-grade packing amenities designed to safeguard your cherished belongings during transit with utmost prudence. Moreover, if necessitated by exigencies preceding or following your relocation venture, we possess fortified facilities tailored for short-term or long-term employment.

Manifesting ourselves as unrivaled purveyors within the realm of local Seattle movers constitutes our cardinal objective. Through years steeped in industry experience, we have established ourselves as trusted professionals unfailingly committed to efficiency and dependability beyond reproach. Should the prospect materialize whereby you seek proficiency personified when traversing Seattle's terrain anew, place your faith unequivocally with MSWA—a team poised to orchestrate a stress-free and seamlessly executed odyssey from inception till completion
See Why MSWA is The Best Local and Long-Distance Movers In Seattle

When it comes to uncovering the paramount local and long-distance movers in Seattle, MSWA emerges as a beacon of distinction amidst the competition. Their vast reservoir of experience and unwavering commitment to customer satisfaction has garnered them an illustrious reputation within the moving realm.

The preeminent advantage of partnering with MSWA lies in their unparalleled level of professionalism. The meticulously trained team of movers guarantees that each facet of your relocation is executed with utmost caution and precision. From dutifully packing up your cherished possessions to safely ferrying them to their new abode, you can confidently entrust every aspect of your move to MSWA's capable hands.

Yet another rationale behind MSWA's coveted status as Seattle's pinnacle choice for both local and long-distance moves stems from their resolute dedication towards providing superlative customer service. Recognizing that moving oftentimes begets overwhelming anxiety, they surpass expectations by orchestrating a process that is imbued with seamless efficiency for their esteemed clientele. Their congenial staff perpetually remains at your disposal, ready to address any inquiries or alleviate any concerns that may arise during the course of your transition.

MSWA further solidifies its eminence by offering an extensive array of services encompassing packing prowess and storage solutions – all indispensable elements requisite for a triumphant relocation endeavor. Whether you find yourself traversing short distances within Seattle's borders or embarking upon an arduous odyssey spanning great lengths, rest assured that they possess not only the acumen but also the necessary resources essential for ensuring a flawlessly smooth transition. Opting to place your trust in MSWA equates to choosing reliability, consummate professionalism, and unrivaled service at every juncture along this momentous journey.
Premier Packing and Storage Services in Washington
When it comes to the perplexing task of packing and storing your belongings in Washington, MSWA stands as the unrivaled choice. Our team of seasoned professionals possesses an unparalleled expertise in handling a myriad of items, both delicate and colossal. We comprehend that each possession demands meticulous care and undivided attention. Hence, we go above and beyond to take extra precautions, ensuring the safe arrival of every item at its intended destination.

Our packing services have been meticulously designed to alleviate the burdensome weight from your shoulders. Employing only top-tier packing materials and employing techniques with utmost finesse, we fortify your cherished possessions during their tumultuous transit period. Whether you necessitate assistance in encapsulating an entire abode or merely a select few items, our adept team is primed for any challenge that may arise. From fragile china sets that demand tender regard to unwieldy electronic behemoths begging for secure containment – our proficiency knows no bounds.

Moreover, alongside our superlative packing services, we extend reliable storage solutions tailored specifically for those who require temporary or long-term options. Our immaculate facilities boast impregnable security measures while maintaining optimal climatic conditions – safeguarding your cherished belongings whilst under our vigilant guardianship. With flexible rental terms effortlessly accommodating diverse needs coupled with pocket-friendly rates that never compromise on quality – entrust MSWA with all your storage requisites.

We ardently pursue excellence across every facet of our enterprise; be it bestowing exceptional customer service or dispensing efficient moving solutions par excellence! When you elect MSWA as purveyors of preeminent packing and storage services within Washington's realm – rest assured knowing that your prized possessions are nestled securely within capable hands! Seize this opportunity today by reaching out for a complimentary quote on our comprehensive moving packages custom-tailored exclusively to fulfill your unique requirements
Local Seattle movers offering services near you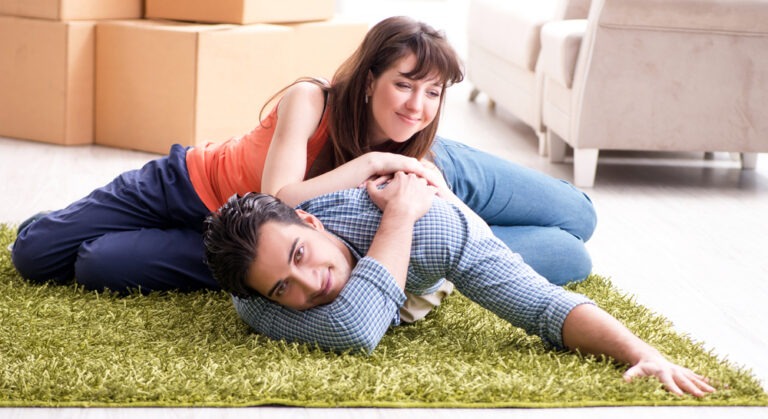 As a renowned and dependable moving company based in the bustling city of Seattle, we proudly present an extensive array of services tailored to meet your unique moving requirements. Regardless of whether you are embarking on a local relocation or undertaking a long-distance journey, our team of seasoned movers is readily available to guide and support you throughout every stage of the process. Our steadfast objective is to orchestrate an impeccably seamless and stress-free move for you.

One notable advantage that sets us apart lies in our unwavering commitment to professionalism. We wholeheartedly comprehend that the act of moving can be both chaotic and overwhelming, which fuels our relentless pursuit of delivering exceptional service from inception till completion. Within our ranks reside talented professionals who boast an abundance of expertise in handling diverse types of moves with great finesse. The utmost care and efficiency are employed when packing and transporting your cherished possessions.

Moreover, alongside our unparalleled moving services, we also extend premier packing and storage solutions within Washington's borders. Whether you necessitate comprehensive assistance with packaging up your entire dwelling or merely require delicate items to be handled with extra caution, rest assured that our skilled packers will diligently ensure each item is meticulously secured for transportation purposes. Additionally, should temporary or long-term storage prove necessary during your transition period, we furnish impenetrable storage options to cater to your needs.

With MSWA as your steadfast companion through this momentous venture, take solace in knowing that every facet shall be handled with utmost precision and professionalism. Reach out today for an obligation-free estimation regarding pricing details; allow us the privilege of facilitating a blissfully smooth transition into your next chapter.
Book top rated mover in Seattle, WA
When it comes to the perplexing task of moving in Seattle, one must embark on a quest to find a mover that is truly top-rated. At MSWA, we take pride in being the quintessential choice for all your moving needs. Our team of seasoned professionals is wholeheartedly dedicated to providing an exceptional service that ensures your move unfolds seamlessly from start to finish.

One of the fundamental benefits bestowed upon those who choose our esteemed Seattle moving company is our unparalleled expertise and unwavering professionalism. We comprehend that each relocation possesses its own intricate set of circumstances, thus we invest ample time tailoring our services to cater specifically to your unique requirements. Whether you are venturing locally or embarking on a long-distance journey, rest assured that we possess the knowledge and resources necessary to execute any type of move with utmost efficiency and meticulous care.

Another advantage offered by embracing MSWA lies within our steadfast commitment towards customer satisfaction. Driven by an insatiable desire to exceed expectations, we strive relentlessly in delivering dependable service while going above and beyond for our cherished clients. From meticulously packing and expertly loading your belongings onto our transportation vessels, all the way through safe unloading at your destination, every aspect of your move will be handled with paramount attention so as not to disrupt your peace during this transitional period.

The ease with which one can book a top-rated mover in Seattle has been elevated exponentially thanks solely due to MSWA's innovative online platform. Within mere minutes you can artfully construct and schedule your very own customized moving plan, granting you immeasurable tranquility knowing that every detail has been impeccably organized well before the arrival of the momentous day itself. Additionally, indulge yourself further by availing free price estimates along this journey so as not be caught off guard by any unforeseen financial surprises along this transformative path.

Experience an unprecedented level of hassle-free serenity today! Entrust MSWA as your unwavering partner in this arduous endeavor, and allow us to guide you towards a relocation that is nothing short of smooth and unequivocally stress-free.
Build your Seattle moving plan and schedule online in minutes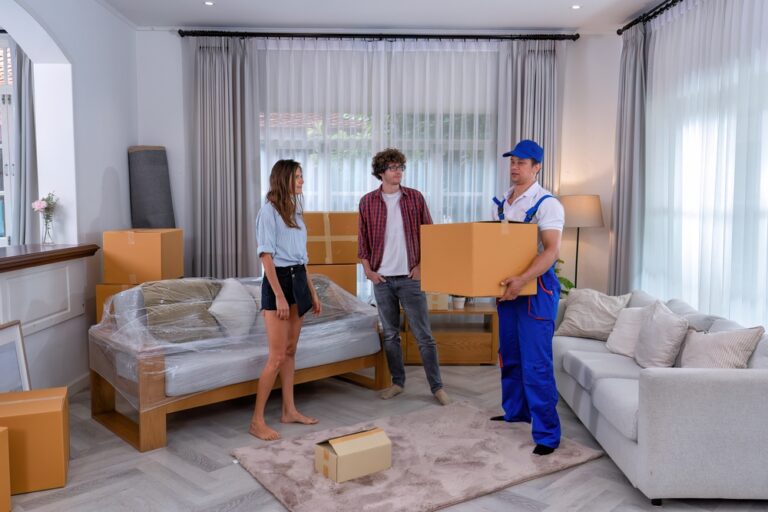 The task of planning and scheduling your move in Seattle may seem overwhelming, but fear not! Our online platform is here to make it easier than ever before. Prepare to be amazed as our user-friendly interface allows you to construct a moving plan and schedule within mere minutes. It matters not whether you are embarking on a local or long-distance journey; our platform equips you with all the necessary tools for a seamless and efficient relocation.

Let us delve into the depths of this wondrous system. Its capabilities extend far beyond simple data entry – it allows you to input every minute detail regarding your move: the size of your abode, be it an illustrious home or humble apartment; the number of rooms that bear witness to memories both joyous and sorrowful; any peculiar requirements that may influence the course of events. Armed with this information, we shall tailor our services specifically to suit your unique needs. Furthermore, indulge yourself by selecting from an array of supplementary offerings such as packing assistance or storage provisions – choose wisely according to personal circumstance.

Once these crucial details have been provided, brace yourself for what lies ahead: behold! Our system shall fashion a bespoke moving plan exclusively for you. This meticulously crafted blueprint boasts essential particulars including dates and times allotted for packing, loading, transportation through vast distances unknown only to arrive at your new destination where unloading awaits eagerly. Fear not confusion nor disarray – we provide an estimated timeline for each step along this arduous path so that organization remains steadfastly by your side throughout.

Prepare yourself now as I reveal how ease can be yours at just the click of a button upon our online platform. Crafting your Seattle moving plan becomes almost child's play – swift as lightning yet effortless in its execution! Fret no more over wasted hours spent dialing countless numbers or attempting impossible coordination between multiple service providers. Our streamlined process guarantees efficiency unparalleled so that other aspects of your transition may claim their due attention. Take advantage of this marvelously convenient tool today and witness the waning of stress in your planning endeavors like never before.
Free price estimates from local Movers
When it comes to seeking out the perfect moving company in Seattle, the bewildering array of options can leave one feeling perplexed. But fear not! MSWA is here to alleviate your concerns by offering cost estimates that won't burst your budget. Our local movers are at your service, providing you with complimentary quotes that will shed light on the financial aspect of your move.

Our team of skilled movers comprehends that each relocation possesses its own enigmatic intricacies. Hence, we take great care in assessing your unique requirements before presenting you with a price estimate. Be it a short distance or long-distance move, our seasoned movers collaborate closely with you to devise a tailored plan that harmonizes seamlessly with both your timeline and financial capabilities.

At MSWA, there are no clandestine charges lurking around the corner when it comes to pricing matters. We firmly believe in transparency and ensuring that our customers possess all the necessary information upfront. By endowing you with free price estimates from local movers, we offer solace by granting you an unwavering understanding of what lies ahead financially for your impending move.

So why wait? Summon up the courage and request a free price estimate from MSWA today! Allow us to assist you on this exhilarating journey and make your next move an effortless endeavor without wreaking havoc on your wallet. Our committed team of professionals stands ready at every step along the way, guaranteeing a seamless transition into either your new abode or office space
Relax while your Seattle Bellhop movers get the job done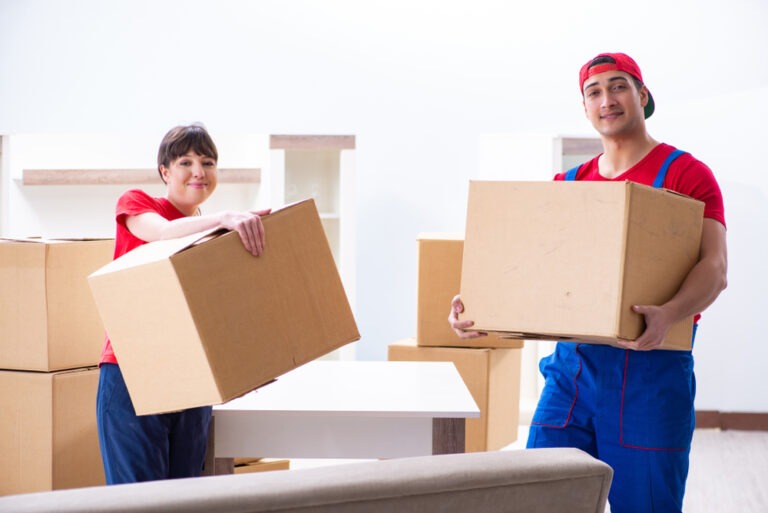 When it comes to the perplexing task of relocating in Seattle, one must seek out a team of professionals who possess the innate ability to handle the job with utmost efficiency and effectiveness. And lo and behold, enter Seattle Bellhop movers! With their unparalleled expertise and vast experience, you can bask in a state of tranquility, knowing full well that your precious belongings are entrusted into capable hands.

A paramount advantage of enlisting the services of Seattle Bellhop movers lies within their keen attention to detail. They devote ample time meticulously packing and transporting your cherished possessions, ensuring each item arrives at its new abode unscathed. Whether your journey is short or long-distance in nature, these adept movers possess the astuteness and dexterity required to surmount any obstacles that may emerge during this arduous process.

Furthermore, apart from their commendable prowess in both packaging and transportation endeavors, Seattle Bellhop movers also graciously extend storage solutions for those individuals seeking temporary or long-term options. This invaluable service proves especially beneficial if downsizing or renovating compels you to find a secure haven where your treasured items can be sheltered until they can be lovingly unpacked.

With Seattle Bellhop movers firmly by your side throughout this endeavor, fret not about grappling with vexing logistics associated with moving. From inception to culmination, they shall gallantly shoulder all responsibilities, allowing you ample freedom to focus on settling gracefully into your newfound dwelling or office space without succumbing to any additional strain. Thus beckon forth relaxation as these consummate professionals effortlessly cater to all your moving exigencies
How much do movers in Seattle cost?
The perplexing inquiry that often arises when contemplating the employment of movers in Seattle is none other than: what will be the financial burden? The expense associated with engaging movers is subject to a myriad of factors. These variables encompass the magnitude and span of your relocation, the quantity of articles to be transported, and any supplementary amenities you may necessitate.

One pivotal determinant that exerts influence over the cost pertains to whether your move is local or long-distance. Moves confined within Seattle typically bear a more modest price tag compared to their far-flung counterparts. This discrepancy arises from local moves entailing shorter distances and less time allocated towards transportation.

Another noteworthy contemplation revolves around the scale of your move. The greater abundance of possessions requiring transfer, correspondingly escalates expenditure. Movers ordinarily levy charges based on either an hourly rate or a fixed fee; therefore, possessing fewer belongings can effectively curtail expenses.

Furthermore, if you find yourself necessitating additional services such as packing or storage, these ancillary provisions shall contribute to overall costs as well. It behooves one's best interests to engage in comprehensive discussions with prospective movers regarding individual requirements so as to procure an accurately tailored estimate attuned to one's specific circumstances.

To summarize,
the financial implications tied to acquiring moving services in Seattle hinge upon various determinants comprising locality versus distance for transport, volume of items involved in relocation, and any supplemental necessities entailing packing or storage facilities. By comprehending these constituents and conversing about them candidly with potential movers ahead of time, one can acquire an accurate estimation customized precisely for their distinct predicament sans unwelcome surprises along their journey.
How much does it cost to move apartments in Seattle?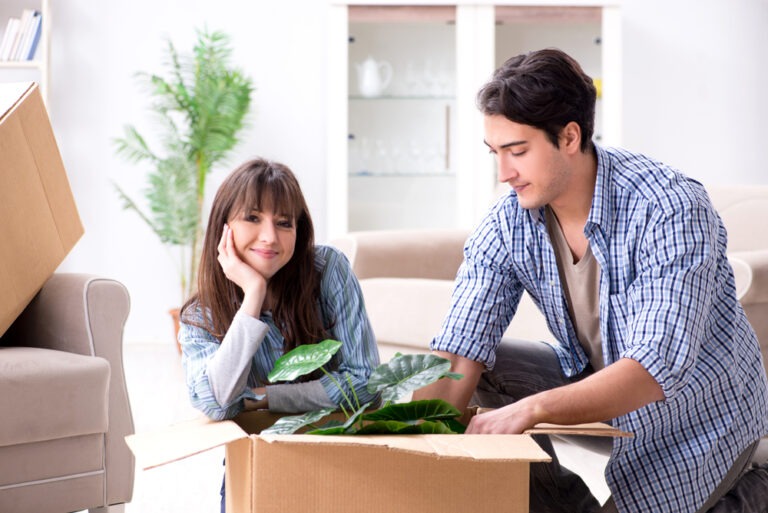 Moving apartments in Seattle can prove to be quite the perplexing task, as a multitude of factors contribute to the overall cost. The sheer size of your apartment and volume of possessions that need relocating stands as one prominent determinant. In general, larger abodes brimming with belongings necessitate an abundance of time and resources for a successful move, inevitably resulting in higher expenditure.

Another element that exerts influence over moving costs is the distance between your present residence and the destination of your new dwelling. If you happen to be shifting within the confines of Seattle itself, rest assured that expenses will be considerably lower compared to long-haul endeavors. This disparity comes about due to local moves typically entailing shorter travel distances for movers and reduced time dedicated towards transportation logistics.

Moreover, supplementary services such as packing assistance or storage options further contribute to the grandiose total when it comes down to migrating abodes within Seattle's domain. Opting for professional movers who offer these conveniences may indeed save you precious time and exertion; nonetheless, they may also come accompanied by additional financial obligations. Thusly, it behooves one to ponder whether these services genuinely warrant necessity before rendering any decisions.

In summation, when embarking upon a journey involving relocation from one apartment to another within Seattle's cityscape, myriad variables emerge as key players in determining expenses incurred throughout this process. The dimensions encompassing your current living space alongside the extent traveled during transit combined with any supplemental amenities required all coalesce harmoniously in shaping an estimate regarding what sum must be allocated for this seamless transitionary experience. By meticulously mulling over these aspects whilst procuring quotes from diverse moving companies operating within the area at hand enables confident decision-making tailored specifically toward both fiscal capabilities and personal requisites without ever compromising on quality service provision.
How long does a local move in Seattle take?
When contemplating the duration of a local move in Seattle, one is confronted with an intricate web of perplexing factors. The magnitude of your present and prospective abode, the sheer abundance or scarcity of your belongings, and the spatial divide betwixt these two locations all conspire to dictate the temporal span required for this undertaking. On average, a local relocation within Seattle can oscillate wildly between mere hours and an entire sunlit cycle.

The initial phase typically necessitates bundling up your possessions. Should you opt to undertake this laborious task on your own accord, be prepared for an elongated endeavor in comparison to enlisting seasoned professionals who exude both competence and alacrity. Once every item has been securely ensconced within its protective confines and stands poised for transport, it is time to embark upon the actual moving process itself. Accomplished movers boast unparalleled expertise in gingerly handling furniture and cartons whilst deftly navigating through labyrinthine corridors or vertiginous flights of stairs.

Yet another factor which holds sway over determining the timespan involved in a local move resides within traffic conditions. Rush hour's pernicious congestion or unforeseen road closures have been known to sow seeds of delay during transportation ventures. Prudence dictates that one should prudently strategize by scheduling their move during those serene interludes bereft of peak-hour pandemonium whenever feasible.

In summation, although no precise chronology can be etched in stone owing to sundry variables intrinsic to each individual excursion across Seattle's locale; engaging accomplished movers like MSWA will undoubtedly streamline proceedings significantly while ensuring seamless progress from commencement until culmination sans any gratuitous impediments or unwelcome complications